Man charged after admitting to shooting, killing beloved dog outside Caldwell County store
Updated: Mar. 30, 2021 at 5:54 PM EDT
CALDWELL COUNTY, N.C. (WBTV) - A Morganton man was charged with shooting and killing a beloved dog outside of a Caldwell County store on Sunday.
The dog, "Rocky," a staple at Betsey's Ole Country Store, on Highway 90 in Collettesville, was shot after a man got out of a van and open-fired, according to deputies.
The dog was found dead on the store's porch from multiple gunshot wounds, according to deputies with the Caldwell County Sheriff's Office.
Joshua Wayne Hawley, 35, was arrested and charged with one count of felony cruelty to animals. He was taken to the jail on a $10,000 bond.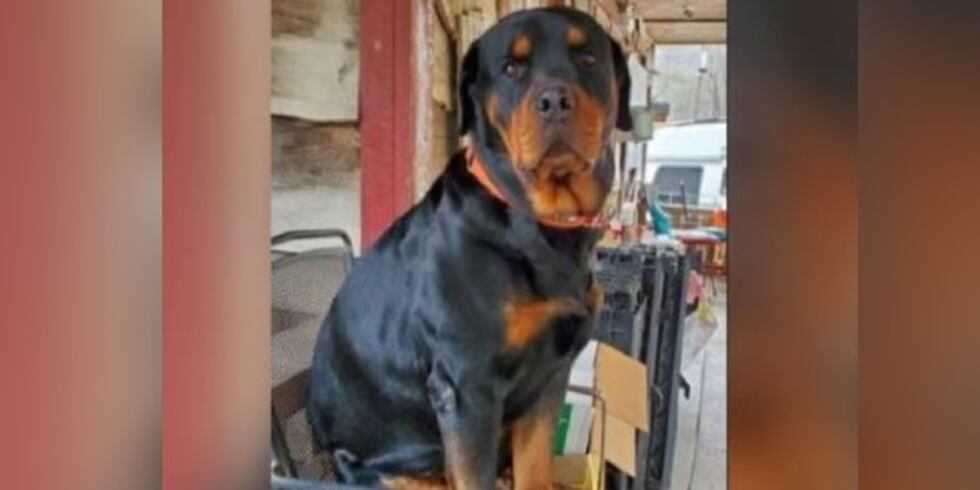 Deputies said the dog's owner, Erica Penley, told officers that just before noon on Sunday, a gray van pulled up to the stop sign at the intersection of Brown Mountain Beach Road at Highway 90 and a person got out and shot her dog.
The person, who was identified as Hawley, drove toward Avery County on Highway 90.
Deputies searched the area and were not able to locate the van.
Later, video surveillance stills from the surveillance at the store were released on social media to assist with identification of the vehicle and occupants.
On Monday, investigators with the Caldwell County Sheriff's Office were contacted by one of the occupants of the van who identified Hawley as the person that shot the dog.
Investigators questioned Hawley who admitted to shooting the dog, claiming that he was first attacked by the dog.
He then told officers he left after shooting the dog without speaking to anyone or contacting authorities.
Hawley was taken into custody Tuesday.
"It appears that the suspects drove up and shot the dog as he was resting on the front porch of the store," deputies said.
Anyone with information on this case is asked to call detectives at 828-759-1554 or Crime Stoppers at 828-758-8300, where a cash reward may be available.
Copyright 2021 WBTV. All rights reserved.