CMPD units stop, search & arrest disproportionate number of Black people, data shows
Updated: Feb. 15, 2021 at 4:30 PM EST
CHARLOTTE, N.C. (WBTV) - Anthony Caldwell was pulled over by a car full of officers with the Charlotte-Mecklenburg Police Department while driving after dark in the area of Tryon Street and Billy Graham Parkway in December 2019.
When the CMPD car pulled behind him and turned on its lights, Caldwell slowed down and drove to a hotel parking lot nearby, where he stopped his car and cracked his window to talk with the officers.
The officers ended up beating out his two front windows and pulling Caldwell out of the car, breaking his elbow. He was charged with minor traffic violations.
Caldwell and the others in his car were Black. They were stopped by officers with the crime reduction unit in the Westover Division.
For months, WBTV has investigated the crime reductions units, known as CRUs, in the Westover and Metro divisions.
Data shows a disproportionate number of people stopped, searched and arrested by officers assigned to the units are Black or Hispanic.
When presented with this data, the CMPD major who oversees both divisions and their CRUs defended the data and said the numbers were not problematic. An outside expert said the data was troubling.
Data shows wide racial disparity
WBTV looked at traffic stops, searches and arrests made by each of the 11 officers assigned to the CRUs in the Metro and Westover divisions from September 1, 2019 through August 31, 2020.
Among the officers whose enforcement action was scrutinized were the five assigned to the Metro Division CRU who were placed on leave and eventually resigned for their handling of the arrest and detention of Harold Easter, who died after swallowing drugs and was left unattended in a CMPD interrogation room.
One officer from the Westover Division CRU, Jesse Rubino, was reassigned in April 2020 as punishment for his actions in the arrest of Anthony Caldwell during the traffic stop in the hotel parking lot.
Arrest data shows that 92% of people arrested by the two CRUs combined in the time period examined for this story were Black.
By comparison, 72% of people arrested by all of CMPD in that same period were Black, records show.
Broken out separately, 90% of people arrested by the Westover Division CRU and 98% of people arrested by the Metro Division CRU were Black.
Data provided by CMPD for traffic stops and searches conducted by the members of the two CRUs could not be broken down by division.
A total of 90% of people stopped by the two CRUs in the period examined were minority drivers, with 84% being Black and six percent being Hispanic.
Of those searched by the CRUs in that time period, 83% were Black and seven percent were Hispanic.
'A cause for concern'
The data was concerning to Kami Chavis, a professor at Wake Forest University who previously worked as a prosecutor and an independent police monitor.
"When I see numbers like that it is certainly a cause for concern," Chavis said.
"It doesn't mean that there's not a justification but what it does mean what it could mean is that you are specifically targeting a particular group of folks," Chavis said. "You know, even if you're not specifically targeting those groups, you should look at your practices to figure out why the disproportionate number of arrests exist."
But CMPD Major Ryan Butler, who oversees both the Metro and Westover divisions, defended the CRUs' enforcement activities and the resulting data.
"I think what you have to look at is where are they going and why are they going there?" Butler said.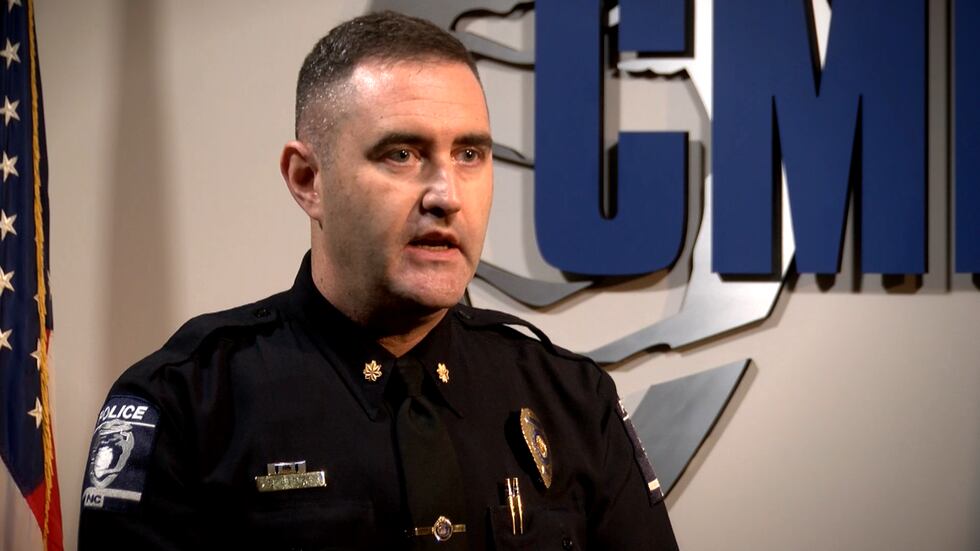 Butler said the two CRUs are tasked with patrolling specific areas inside their divisions where a high volume of violent crime is reported.
The Metro Division CRU focuses specifically on the Beatties Ford Road Cooridor, Tuckaseegee Road area, Oaklawn and Statesville Road area and the area around Glendwood Drive and I-85.
The Westover Division CRU has three focus areas: West Boulevard and Remount Road, Reid Park and Southside Homes.
In his interview, Butler said these areas are hot spots for violent crime and parts of town where residents are asking police for increased patrols.
"When we deploy a unit or deploy any officers, it's not with any kind of quota or go to a neighborhood where the residents look a certain way. It's we have a crime problem. And our responsibility is to address that crime problem."
Butler said that, in these two divisions, violent crime tends to happen in minority neighborhoods.
But he wouldn't answer a question about whether the findings from WBTV's data analysis was concerning to him or anyone else at CMPD.
"Well, I mean, as I said, I, I think data tells a story. I don't think data tells the complete story you know?"
"So, there's no one at CMPD that looks at this data and says, 'we really should take a deeper dive here to see what's going on?'" a reporter asked.
"Well, I think that we've got multiple mechanisms in place to ensure the legal validity of our actions," Butler said.
Chavis, the professor, said even if the stops were legal, the numbers are still problematic.
"If you're stopping people for traffic violations, I'm not sure that there is a nexus between those types of stops and searches that would have anything to do with crime prevention," she said.
In fact, Chavis said, frequently stopping people in targeted neighborhoods could further strain the relationship between residents and police.
Just because you're finding a high volume of crime in certain neighborhoods in the city, Chavis said, doesn't mean there's not crime happening elsewhere.
"It can be very easy to develop some type of tunnel vision," she said. "We have to know that something is going wrong, that there is either you're being specifically targeted or you're not actively policing other communities in the same way."
Copyright 2021 WBTV. All rights reserved.