Looking Back At 50 Years Of Carolina Camera
If the Carolina Camera channel onYouTube is any indication, it may be more popular than ever.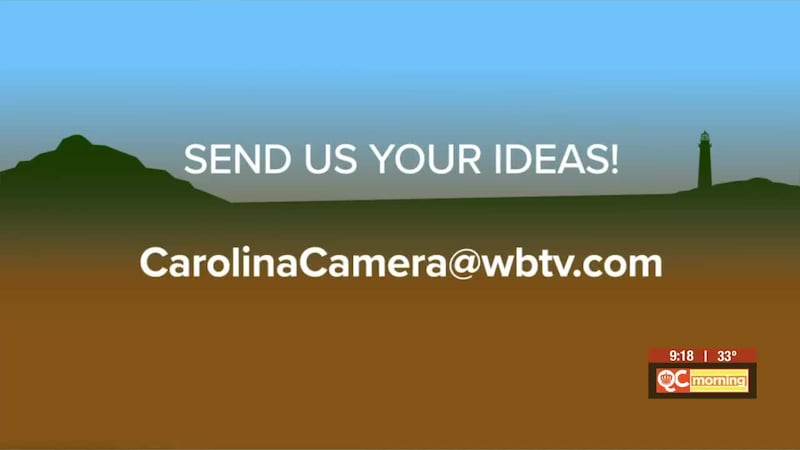 Published: Jan. 7, 2021 at 10:55 AM EST
Carolina Camera is coming back!! And it's going to be right here on QC Morning every week!
It's been 50 years since Carolina Camera debuted on WBTV and for years, it was a staple on WBTV News. However, it's been quite a while since it was a regular feature here on WBTV. When Carolina Camera first debuted on WBTV News in 1970, the station had just become the first in the Carolinas to go to an hour-long newscast. We traveled across the two Carolinas and brought backstories of the most fascinating, interesting, and unusual people, places, and things. There were also stories of sports stars and major celebrities…from music to movies…who had Carolina connections. It was an overnight hit and became the best-loved, most watched, and most recognized feature in Charlotte television history. And to this day it remains popular.
If the Carolina Camera channel onYouTube is any indication, it may be more popular than ever. Consider the story of Rufus Hussey…the bean shooter man, which first appeared on WBTV in the 1980s. That story has had more than 5.1 MILLION views on YouTube! And there are many other stories that have had views in the thousands and millions.
So we hope to recapture some of the magic of Carolina Camera. We're going to be bringing you all-new stories as well as updating you on older stories…we'll call it a sort of, "Where are they now?" kind of feature.
Mr. Hussey, for example. After his appearance on Carolina Camera, he was invited to be on The Tonight Show with Johnny Carson. That worked out well and he later appeared on other television shows as well as in a lot of writeups in newspapers and magazines. Mr. Hussey passed away in 1994…just a month before he would have turned 75.
So now, I need your help. If you remember an old Carolina Camera story you want to catch up with…let me know. And if you have an idea for an all-new story…then I really want to hear from you!
In fact, if you send me a story idea and we use it on the air…you're going to get some WBTV swag!
So send your ideas to: carolinacamera@wbtv.com
I'll see you down the road!
You might also like:
Mr. Russell's Classroom: A Local History Lesson With Professor Carter