Woman banned from Charlotte taproom after she was caught on camera drinking directly from tap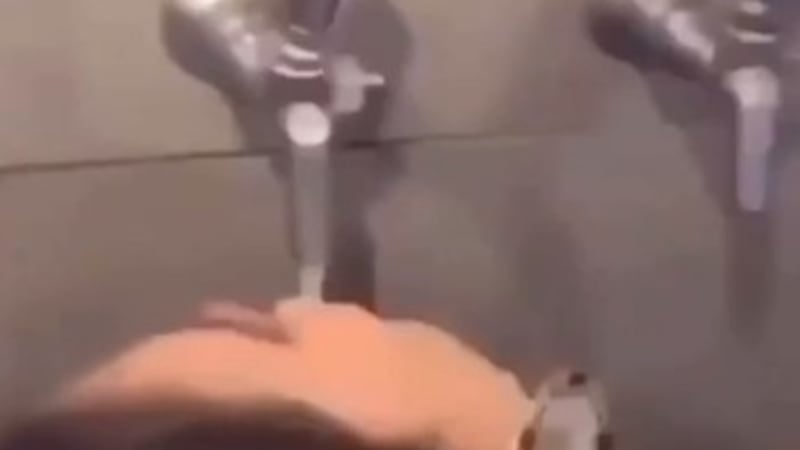 Published: Sep. 9, 2020 at 6:00 PM EDT
|
Updated: Mar. 8, 2022 at 3:35 PM EST
CHARLOTTE, N.C. (WBTV) - Charlotte's first self pour taproom closed its doors Sunday following the release of a video that shows someone drinking directly from a tap the night before.
Hoppin' is back open to the public after taking a day to clean and sanitize.
In a video that went viral within the Charlotte community, an unidentified woman can be seen drinking from one of the taps at Hoppin'.
Others can be heard yelling "Pour, pour, pour" and cheering in the background.
The video was posted Sunday on Reddit and Instagram with a caption on some posts saying it was recorded Saturday night.
Hoppin staff released a statement Sunday afternoon that said "Last night an incident took place at Hoppin' that was completely unacceptable, not indicative of how we run our establishment and will not be tolerated. The individual responsible for the incident has since been permanently banned from Hoppin'."
The statement continued, noting the establishment's temporary closure.
The taproom reopened Monday afternoon.
The owner told WBTV the beer tap involved in this incident will be closed off.
"There weren't a ton of people social distancing so that's why you saw the reason for the video," customer Shane Flanagan said.
Flanagan said he was at Hoppin' hours before this happened and said it was busy.
"If you're going to the bar I don't think you're worried about the virus to begin with," he said.
In a previous statement, a spokesperson for CMPD said:
"The CMPD is aware of the video showing a woman drink from a beer tap at Hoppin' located at 1402 Winnifred Street. The CMPD is currently investigating the circumstances surrounding the incident and is working with the Health Department to determine any applicable violations or guidance. The CMPD has previously been in contact with the business to educate the employees on the Governor's COVID-related orders, and a follow-up visit with the business the day of, and prior to, this incident showed the business was in compliance."
On Sept. 9, CMPD says the taproom received a citation for COVID violation.
Hoppin' permanently banned the woman in the video.
Copyright 2020 WBTV. All rights reserved.