Hornets radio announcer tweeting N-word wasn't an autocorrect error. Here's what happened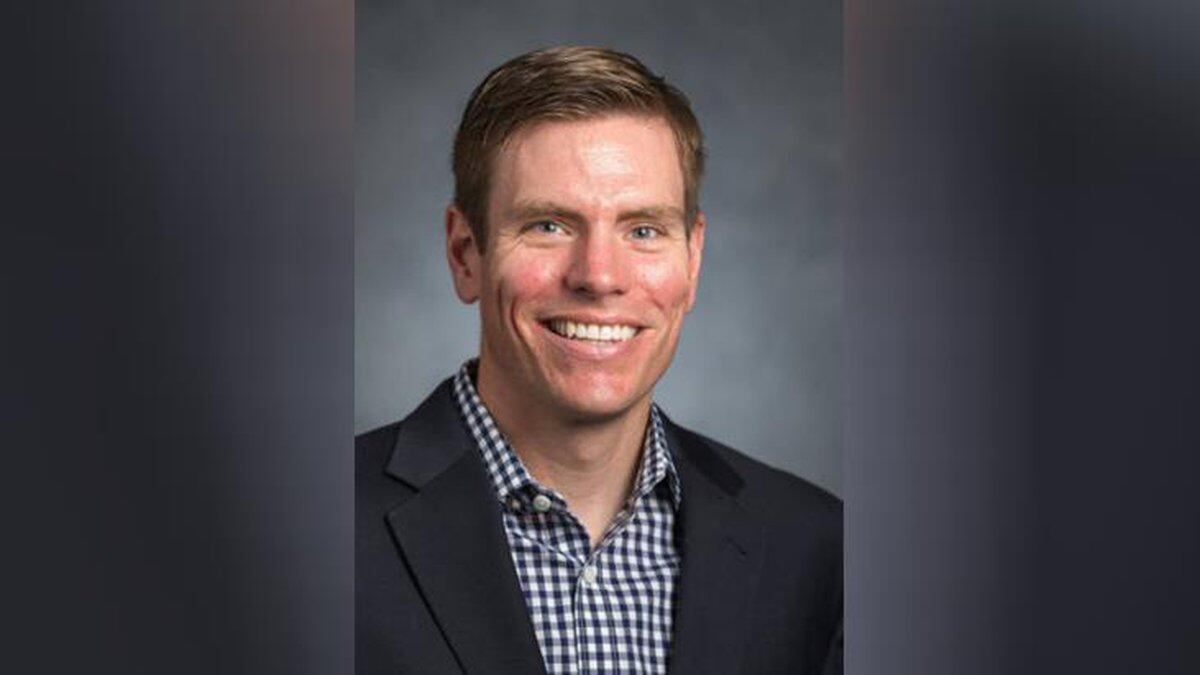 Published: Aug. 18, 2020 at 6:03 PM EDT
CHARLOTTE, N.C. (Charlotte Observer) - On Monday afternoon, a few moments before he sent the tweet he will regret the rest of his life, Charlotte Hornets radio announcer John Focke was sitting at his kitchen table and half-watching the Utah-Denver playoff game.
He wasn't yet the radio guy who accidentally used the N-word on Twitter. He was just an obscure NBA play-by-play guy working on an offseason podcast.
But then Focke pulled out his phone and made two errors in rapid succession.
Two keystrokes, Focke said in our interview Tuesday. That's all it took to change what would have been a forgettable tweet into one he calls a "horrible mistake."
Those two keystrokes got Focke suspended indefinitely by the Hornets on Tuesday and have put his job in jeopardy.
Focke said he meant to write: "Shot making in this Jazz-Nuggets game is awesome! Murray and Mitchell going back and forth what a game!"
Instead, he wrote exactly that — except instead of the word "Nuggets," he typed the plural form of the N-word.
Focke was using an iPhone to send this tweet. Look down at your own screen. The "u" is next to the "i." The "t" is next to the "r." The other five letters of those two words are the same.
That doesn't excuse Focke's mistake. Far from it. Focke screwed up badly and knows it. Beyond his suspension, the Hornets wouldn't comment. He understands he deserves that, and that more may be coming. But Focke does want to explain himself.
"I was trying to get it done as fast as I could," Focke said of the tweet in our Tuesday interview, "so that it was relevant by the time I posted it. I tried to type it and obviously I mistyped the word 'Nuggets.' And I did not reread it — which, as you know, that's rule No. 1 of working in the media. And unfortunately, I didn't, because I was trying to get it up as fast as possible. And I hit 'Send.'"
There are a lot of cautionary social-media tales that include those four words: "And I hit 'Send.'"
Focke's quickly became one of them.
AN APOLOGY
Within two minutes, Focke's notifications were flooded with vitriol. For a second he wondered naively if the game's shotmaking hadn't actually been that good in the first three quarters and that he was getting criticized for that.
Then Focke looked back at his tweet more closely and realized what he had done. His heart sank. He quickly deleted the original tweet — although he knows it will live in perpetuity via screenshots.
Focke called his boss at the Hornets to let him know what had happened. He apologized on Twitter — although not until almost six hours after the original tweet.
Some people accepted the apology. Others didn't believe his explanation.
ESPN's Mark Jones surmised in a scathing tweet that Focke's "autocorrect" feature on his phone had been part of the issue. Wrote Jones: "Funny how my phone never types in the N word when I type in Nuggets..in fact..when I get to Nug..it autocorrects to Nuggets. Unless homeboy has typed that N word sooo many times it autocorrects to you know what."
Focke (pronounced FOH-kee) said that isn't true. The N-word isn't part of his vocabulary, he said. And this had nothing to do with autocorrect or predictive text, he said, because he's never typed that word before. Until now.
"I'm gutted," Focke said. "I just feel terrible."
'SOCIAL MEDIA DISCIPLINE'
I wanted to talk to someone outside of the sports media world about Focke's tweet, his apology and whether his announcing career could survive it. I called Alan Freitag, a professor of communication studies at UNC Charlotte who has studied crisis communication extensively.
"I accept Focke's explanation," Freitag said. "It doesn't sound like there's any intention here, and his remorse seems sincere. And those two letters he mistyped — they are indeed side by side. I think it's a good move by the Hornets to investigate it, but I would hope that he keeps his job."
Warned Freitag as we finished: "What this does point out, though, is the importance of social media discipline. Everyone needs more of it."
Anyone who has ever hit "Reply All" instead of "Reply" to an email knows the embarrassment that can cause.
But this was beyond embarrassment. This was Focke touching one of society's third rails. No matter how it happened, the fact is that it happened. And given Focke is interviewing Black athletes all the time as part of his job, how could this possibly work out long-term?
I asked Focke that. "I would hope that I would be able to have an opportunity to speak to the players and explain the situation like I've explained that to you," Focke said.
In other words, Focke wants to be forgiven for what he said repeatedly was a horrible but honest mistake.
Of course, Kyle Larson would like to be forgiven, too. Larson, one of NASCAR's best young drivers, quickly lost his job after using the N-word in April in a recorded conversation.
Larson also quickly apologized, but the damage was done. NASCAR is a sponsor-driven sport, and Larson became radioactive. He still doesn't have a new job at the Cup level.
ROTATING HORNETS ANNOUNCERS
Focke, 40, is known as a nice guy around the NBA. On radio broadcasts, I would argue he is too nice sometimes — when the Hornets are down by 20, he stretches for something good to say about the guys in teal anyway. He's a company man. He rarely tweets anything edgy. He isn't the man you'd expect to be in the middle of a controversy.
If Focke parts ways with the Hornets, they will soon be searching for their fourth play-by-play announcer in a span of just over two years. Longtime team broadcaster Steve Martin, a beloved mainstay for decades, retired at the end of the 2018 season. He was replaced by Chris Kroeger in June 2018, who lasted less than a season. Kroeger abruptly was no longer employed by the team in March 2019, the circumstances of which have never been publicly explained.
After Martin pinch-hit to finish out that season, Focke was hired from Minnesota, where he had done a lot of broadcast work for the NBA's Timberwolves and the WNBA's Lynx. He recently finished his first, COVID-19-shortened season with the Hornets. "The job was — it is — a dream come true," Focke said.
The issue of what to do with Focke is also complicated by the fact that radio play-by-play guys aren't just media personalities. They are PR people, too. They are supposed to sell the team, and the often woeful Hornets already aren't the easiest product to sell.
In many ways, the easiest thing for the Hornets to do right now would be to fire Focke after a day or two.
The harder thing to do would be a thorough investigation, talk to players, peers and others about how they perceive Focke, and then make a reasoned decision.
In that case, his suspension would need to continue for a matter of months (the Hornets wouldn't say if it was a paid or unpaid suspension, and Focke said he didn't know).
But then could Focke find his way back to the Hornets?
Or did those two errant keystrokes ruin his career forever?
In a world where nearly everything is stark, I think there's actually a gray area here.
You probably don't, and that's OK. That's the world we live in. But when you pick up your phone today and start feverishly typing, do me one favor. Think about John Focke before you hit "Send."