Earth Fare to close all of its stores, including seven in the Charlotte area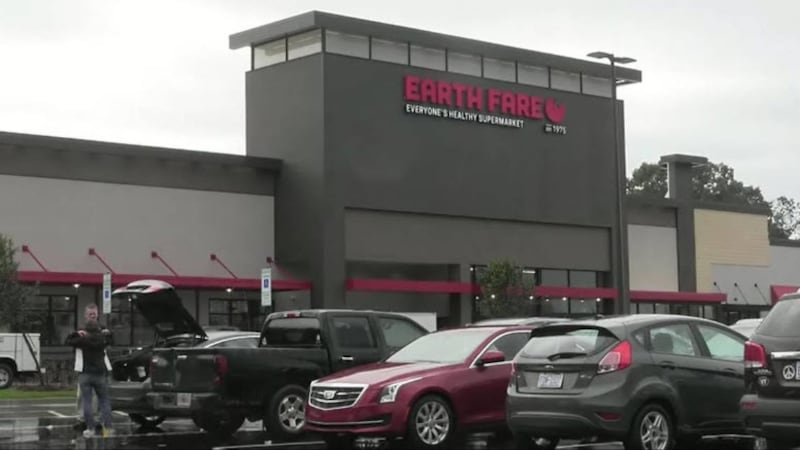 Updated: Feb. 3, 2020 at 11:16 AM EST
CHARLOTTE, N.C. (Danielle Chemtob/The Charlotte Observer) - North Carolina-based specialty grocer Earth Fare is closing all of its stores, the company said Monday, a move that impacts seven Charlotte-area locations and a total of 13 in North Carolina.
The Asheville company cited challenges in the retail industry in a press release announcing the closure. The organic and natural foods grocery chain said it will start discounting its inventory in all of its stores.
The Wall Street Journal first reported the news.
The move comes amid the highly competitive grocery store competition in the Charlotte area.
The number of grocery stores in the Charlotte metro area has grown by 38% in the past five years, according to sales-tracking firm Chain Store Guide. And experts told industry publication GroceryDive.com it's one of the top four markets in the country to watch this year.
Earth Fare has two locations in South Charlotte and one in Steele Creek, as well as in Huntersville, Concord, Fort Mill, S.C., and Rock Hill. It has 13 North Carolina stores, according to the Earth Fare website, including in Raleigh and Morrisville.
CHANGING PLANS
The closure stands in contrast to the growth plans CEO Frank Scorpiniti detailed in an interview with the Observer last year when the chain opened the Steele Creek location.
At the time, he said the firm expected to open another 50 locations across the U.S. in the next five years.
This is a developing story
The Charlotte Observer