Deer in a wig? Bizarre creature caught on trail camera is very real, NC experts say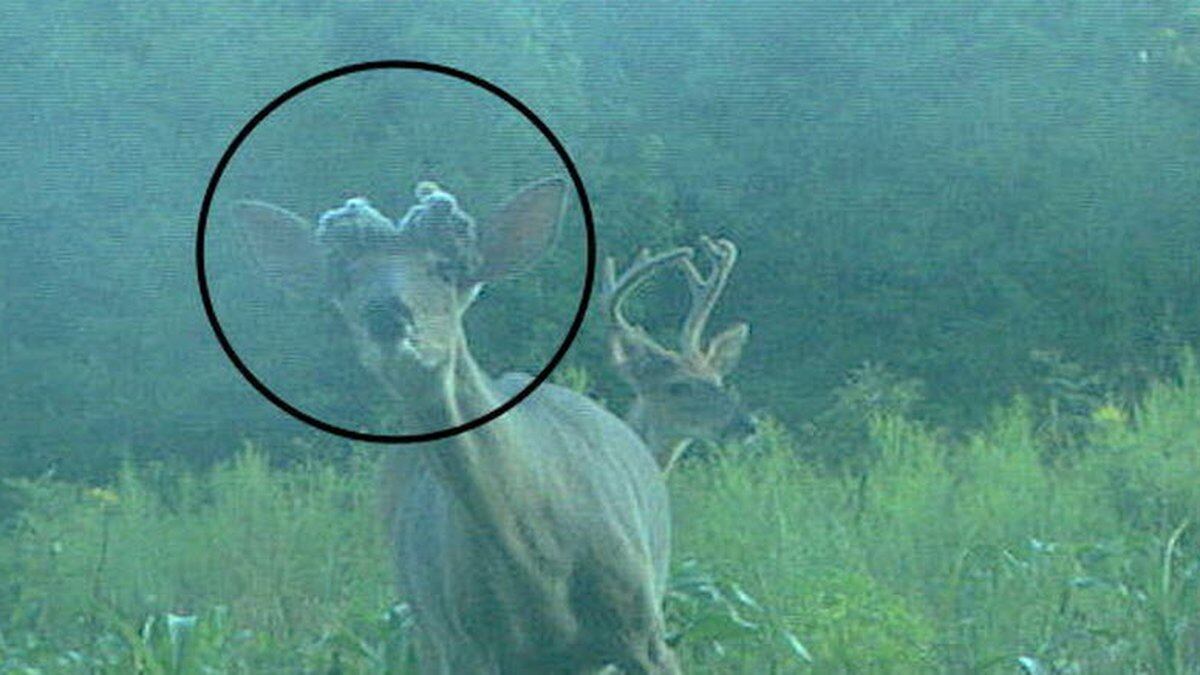 Published: Jan. 30, 2020 at 12:52 PM EST
NORTH CAROLINA (Mark Price/The Charlotte Observer) - A strange creature seen roaming the woods in something akin to a bad wig is actually a male deer suffering from a condition known as antleroma, experts said this week.
A photo of a buck afflicted with it was shared Wednesday on Facebook by N.C. Candid Critters, a camera trap program spread across the state's 100 counties.
"If you look closely at this deer's antlers, you might notice they look a little odd, almost like a bunch of grape's sitting on this buck's head," N.C. Candid Critters wrote.
"According to our deer experts at the NC Wildlife Resources Commission, this buck appears to be experiencing 'antleroma,' a condition characterized by abnormal antler growth," the post said.
Antleroma can transform deer into monsters, as their antlers grow into horrific knots around the head, based on photos posted by the American College of Veterinary Pathologists.
In the worst cases, it can also be fatal as antlers grow in reverse — into the deer's brain, according to a 2014 veterinary study published by SAGE Journals.
Commenters on the Candid Critters post likened the freakish growths to a crown ("King Buck") or a "man bun."
"Looks like it got a perm!" wrote Greg Ditzler.
"One of the deer that frequents our backyard had one antler growing over his face and the other was typically growing. We always wondered if it affected his eyesight," Debra Fortune responded.
Candid Critters did not say where and when the buck was photographed.
In November, the program posted a similarly strange photo of white-tailed deer with a single antler pointing up. "And who said unicorns don't exist?" N.C. Candid Critters asked with the photo.
An even stranger looking deer - a Cryptorchid buck - was killed by a hunter Jan. 2 in Tennessee, according to state officials.
Cryptorchids are "freak" deer that are neither completely male nor female, the state posted on Facebook on Saturday.
The Charlotte Observer