21 CMS schools win national recognition, 5 schools named 'Schools of Excellence'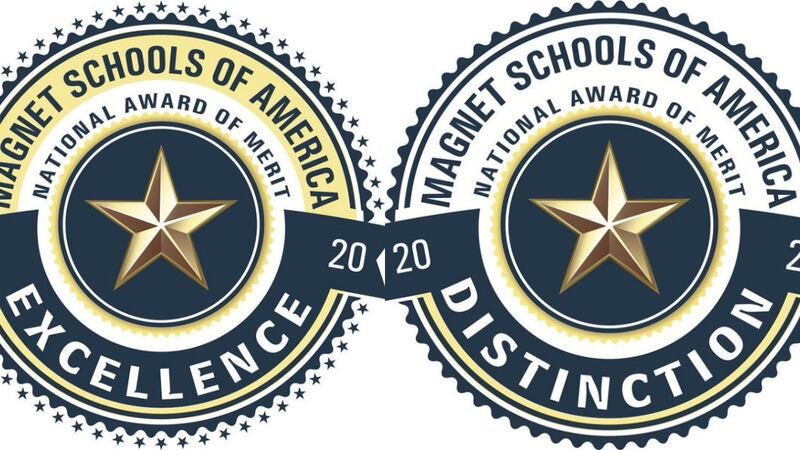 Published: Jan. 23, 2020 at 8:11 PM EST
CHARLOTTE, N.C. (WBTV) - A total of 21 schools with magnet programs in Charlotte-Mecklenburg Schools have won national recognition for their specialized programs.
Five schools earned the highest designation as a School of Excellence from the national organization Magnet Schools of America, and 16 others were named Schools of Distinction.
"Charlotte-Mecklenburg Schools is proud to have such a range of magnet programs for our students," said CMS Superintendent Earnest Winston. "These recognitions also speak to the hard work of our teachers. I am grateful to them for how they serve students every day."
The awards, given each year, go to schools that show a strong commitment to academic standards, demonstrate curriculum innovation and have diversity in enrollment.
In addition to academics, curriculum and diversity, the schools are also judged on community partnerships and parent involvement. To be considered, a school must submit a detailed application, which is scored by a panel of educators.
The five schools winning the School of Excellence award were Albemarle Road Middle, Huntingtowne Farms Elementary, Idlewild Elementary, Park Road Montessori and Piedmont IB Middle.
"We feel proud and honored to be recognized as part of an elite group of magnet schools," said Brittany Maxwell, principal at Huntingtowne Farms. "Our students and staff have worked extremely hard to provide quality IB instruction for all of our students. Every day we see the success of our magnet program."
The 16 schools recognized as Schools of Distinction were Blythe Elementary, Cotswold Elementary, East Mecklenburg High, Elizabeth Traditional Elementary, Highland Mill Montessori, Irwin Academic Center, J.M. Alexander Middle, Kennedy Middle, Mallard Creek Elementary, McClintock Middle, North Mecklenburg High, Northwest School of the Arts, Paw Creek Elementary, Shamrock Gardens Elementary, Tuckaseegee Elementary and Winget Park Elementary.
The schools will be formally recognized during an awards ceremony at a national conference in Clark County, Nev., in April.
To learn more about Magnet Schools of America, click here.
Copyright 2020 WBTV. All rights reserved.