York County SWAT Team to honor fallen detective with 8.09 mile march
Updated: Jan. 17, 2020 at 2:31 PM EST
YORK COUNTY, S.C. (WBTV) - Two years after the York County Sheriff's Office was forced to say goodbye to one of its own, it's about more than just remembering. It's about not forgetting.
"I made a personal promise to Mike before he passed that I would do what I could to make sure that he's not forgotten," said York County Sheriff Kevin Tolson. That's a promise Tolson won't soon forget.
"My moments and time at the hospital are well ingrained my memory," said Tolson. "The time shortly thereafter in the following weeks are somewhat of a blur."
What Tolson and so many others are clear on is the outpouring of support from the community since detective Doty's passing for both the sheriff's office and the 809 Foundation which carries on Doty's legacy. Mike Doty's radio call number was 809.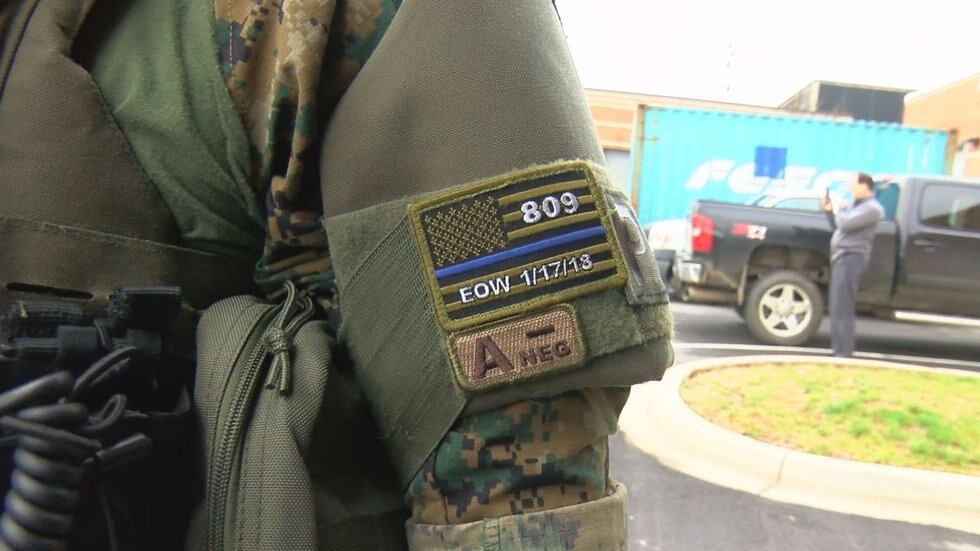 "We have raised nearly $100,000 and in that time we've been able to fund a variety of different programs at Keystone and scholarship sponsorships," said Sarah Hopfer, a board member with the 809 Foundation and friend of the Doty family. "I think that helps with the grieving process and it helps to bring something positive and make something positive - out of such a tragedy."
As York County goes blue Friday evening to honor its hero, Detective Doty's fellow SWAT officers will suit up at 8:09 a.m. Saturday to honor their friend.
"They're going to march from here [at the sheriff's office] and go to the incident scene location off Paraham Road and come back," said Trent Faris, spokesperson for the sheriff's office.
The total length of their march? 8.09 miles.
"They didn't plan it that way," said Faris. "They just google mapped it and it just turned out to be that way. So it's an awesome sign to see that Mike is still watching after us and keeping an eye out for us. It's just another way for us to keep the memory of Mike alive."
There will be about 30 SWAT team officers taking part in the 8-mile march or "ruck" as it's referred to by the officers. The SWAT team bearcat vehicle will also escort the team.
Detective Doty's identical twin brother Chris is still actively serving with the York County Sheriff's office and joined the narcotics team not long after his brother's death. Sheriff Tolson said it was Chris' wishes to work towards the same things that Mike was passionate about like substance abuse prevention.
Copyright 2020 WBTV. All rights reserved.