The dangers of driving in the snow and how to tackle them
Driving in snow has dangers, but Toyota of N Charlotte is here to help you tackle them all winter long.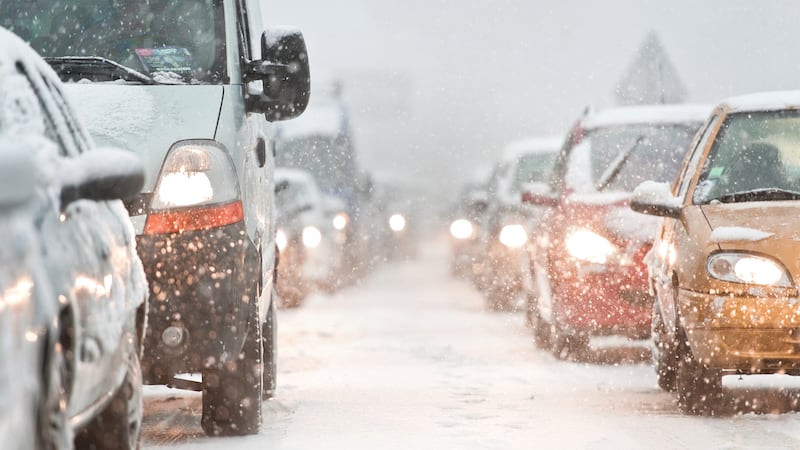 Published: Dec. 17, 2019 at 10:58 AM EST
CHARLOTTE, N.C. (WBTV) -
Here in Charlotte, we don't see TOO much snow. We get our fair share of winter weather, but it's nothing like the far north where they see feet of snow and seriously icy conditions. However, we know that the holidays and winter vacations will take drivers out of town and into harsher winter weather – and that's something they need to prepare for BEFORE they hit the highway. Our N Charlotte Toyota dealership is here to talk about the dangers of driving in the snow and how to tackle them.
4 dangers of driving in the snow
Danger #1: Loss of traction
Snow makes roads extremely slick and slippery, so when you're driving in the snow it's easy to lose control of your vehicle when it loses traction. This means your wheels can slide out of control and you're at high risk of getting into an accident or collision.
Danger #2: Limited visibility
Gray days and snowfall can make for seriously limited visibility when driving in the snow. This makes it difficult for you to navigate your surroundings and see what drivers around you are doing, putting you at a higher probability of getting into an accident.
Danger #3: Vehicle malfunction
Cold weather can take a serious toll on your car, messing with the fluids under the hood as well as the durability of your car's tires. You could wind up with a fluid freeze or a blowout if you're not careful.
Danger #4: Rust
Snowy roads get salted to help melt the snow and ice and give you better traction. However, as you drive on salted roads the salt gets flung up onto your vehicle, and this can eat the paint and cause rust (which is expensive and time-consuming to fix).
Toyota of N Charlotte's tips for tackling the danger
So, how do you combat the dangers of driving in the snow? Here are our top N Charlotte Toyota suggestions for the season:
Use tire traction devices or winter tires. Winter tires are specially designed to give you better traction and stand up to winter weather more efficiently than all-season tires. Tire traction devices work similarly to give you better traction and control over your car when driving in the snow.

Get new wiper blades. Have our Charlotte auto service center install new wiper blades for you – this will help you retain better visibility by keeping your windshield clear.

Schedule winter auto service. Our Charlotte Toyota service techs can inspect things like your tires to ensure they can stand up to winter weather, as well as check the fluids under your hood to ensure they're going to resist freezing when temperatures drop.

Rinse your car all winter. It stinks to have to rinse your car when it's freezing out, but regularly washing off salt will help prevent damage to the paint and rust.
Want more tips for tackling the dangers of driving in the snow? Call Toyota of N Charlotte today! We're open seven days a week at (704) 659-2025.
Copyright 2019 WBTV. All rights reserved.