Community coming together for Charleston forum as church shooting victims remembered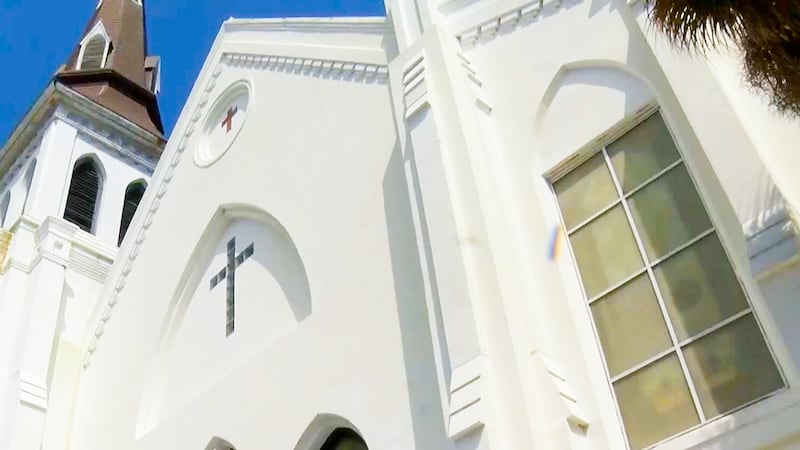 Updated: Jun. 16, 2019 at 6:26 PM EDT
CHARLESTON, S.C. (WCSC) - The nine lives lost four years ago in the tragic Mother Emanuel A.M.E. Church Shooting are being remembered this week.
Several downtown events include a time of discussion with spiritual leaders, a gospel concert, and a place for nonprofits to display their missions of love.
Events to memorialize the Emanuel Nine have been going on all week leading up to the main event on Sunday.
The Charleston Forum is an annual event where community and spiritual leaders come together to publicly discuss the racial divide in the Holy City. This year that group was joined by survivors of the Tree of Life Synagogue shooting in Pittsburgh.
The Rabbi and congregation members are joining the conversation to share their stories along with the lives impacted in the Mother Emanuel shooting.
The inaugural "Charleston Forum Expo" was held Sunday leading up to the beginning of the forum itself. The expo at the Charleston Bus Station located next to the Visitor's Center consisted of over 70 local nonprofits and vendors.
Forum officials say the nonprofits are there to show how people can get involved in volunteering and show people how they can obtain help that the nonprofits can give.
"This year's focus is about creating change, and people really putting boots on the ground to do it," said Matthew Morganstern, a Charleston Forum board member.
Following the Charleston Forum held at the Charleston Music Hall, the "Morning Grace" gospel concert was held at Mother Emanuel A.M.E. Church for the public to partake in.
Mother Emanuel AME senior pastor Rev. Eric Manning says the Annual Charleston Forum is a time to heal, but also a time to discuss how tragedies like the shooting can be prevented.
He says he is proud that everyone from all backgrounds can be open, honest, and respectful while remembering those who lost their lives.
Monday marks exactly four years since the day that devastated so many lives.
Manning says there aren't any official events being held so that people can mourn and honor the Emanuel Nine in their own way.
Copyright 2019 WCSC. All rights reserved.