Concord-Padgett Regional Airport earns international business aircraft standard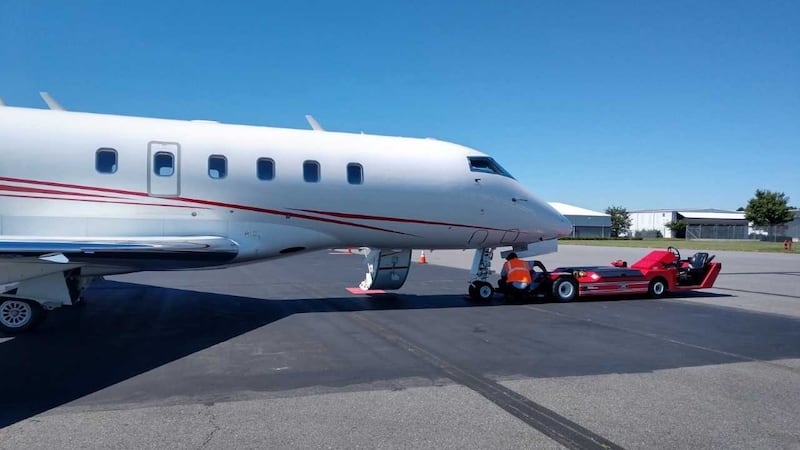 Published: Jun. 14, 2019 at 12:32 PM EDT
CONCORD, N.C. (WBTV) - From the City of Concord: Concord-Padgett Regional Airport is proud to announce its certification as the 174th ISBAH Stage 1 registered airport and second fixed-based operator (FBO) in North Carolina.
The International Standard for Business Aircraft Handling (IS-BAH) is a set of global industry best practices for business aviation ground handlers that features at its core a safety management system (SMS). Concord-Padgett Regional Airport's process started in August of 2017, taking 21 months to achieve IS-BAH Stage 1. During this time, the Aviation Department team focused on upgrading equipment, updating the Safety Management System (SMS) program, updating Standard Operating Procedures (SOP) manuals and employee training, and successfully completing an independent audit of operations and changes made to meet IS-BAH standards.
What does it mean for customers? IS-BAH sets Concord-Padgett Regional Airport apart from other airports and FBOs, and the certification offers aircraft owners and operators assurance that the airport follows this top international industry safety standard.
"The City of Concord Aviation Department has always been a leader in aviation safety," said Aviation Director Dirk Vanderleest. "We were one of the first airports in the nation to partner with the FAA and complete a SMS program for a general aviation airport. Safety is paramount and IS-BAH reinforces a safety culture for our team members who hope to continue growing in that environment on the path to a Stage II Certificate over the next two years."
Communication is one of the core values of the IS-BAH program, and part of the Stage II process. The Airport encourages all tenants and visitors to report safety and security issues to Aviation staff so it can continue providing the safest operating environment possible.
Concord-Padgett Regional Airport opened in 1994 with a general aviation terminal and a 5,500-foot runway and has grown to be one of the busiest airports in the Carolinas. Over the last 25 years, improvements included extending the runway to 7,400 feet and multiple strengthening projects, development of private sector investment in and around the airport, and construction of a commercial service terminal and parking deck.
Many airport operations are related to the motorsports industry as most NASCAR related teams are located in the Charlotte region, several with facilities adjacent to or near the airport. The airport's strong general aviation focus has been enhanced by the availability of Allegiant Air's low-cost scheduled passenger service to six destinations.
The airport is operated by over 40 City of Concord Aviation Department coworkers who provide aircraft fueling, hangaring, tie-down, parking, and customer services. Other aeronautical services such as aircraft rental, aircraft maintenance, and flight instruction are offered through private operators leasing space on-site. CRA also has an on-site, staffed fire station operated by the Concord Fire Department and a control tower operated by contracted staff. The annual budget for the airport currently exceeds $10.8 million.
Copyright 2019 WBTV. All rights reserved.