Fifth arrest made on election-related crimes connected to NC-9 investigation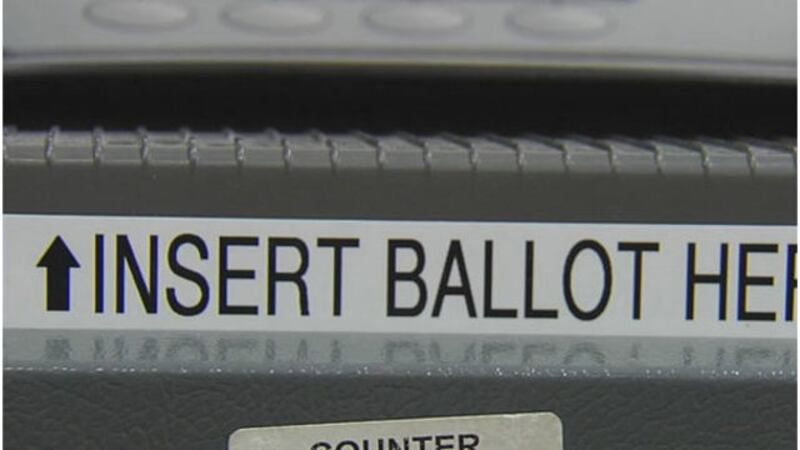 Updated: Mar. 7, 2019 at 8:04 PM EST
NEW HANOVER COUNTY, NC (WBTV) - Five people have now been arrested on election-related crimes connected to the investigation into election fraud in North Carolina's 9th District.
On Thursday, the NC State Bureau of Investigation said Rebecca D. Thompson was arrested after she turned herself in at the Bladen County Sheriff's Office. She is charged with conspiracy to commit felonious obstruction of justice and possession of absentee ballot.
Caitlyn Croom was arrested Sunday around 11:30 a.m. in New Hanover County. Then on Tuesday, Tonia Marie Gordon and Matthew Monroe Mathis were also taken into custody and each was charged with felonious obstruction of justice and possession of an absentee ballot. Mathis was also charged with falsely signing certification on an absentee ballot.
Croom, Gordon and Mathis are three of four individuals who were indicted with McCrae Dowless for charges of illegally collecting absentee ballots related to the ongoing investigation into absentee ballot irregularities in Bladen County during the 2016 General Election and the 2018 Primary Election.
A WBTV reporter visited the address for Croom last week, where her mother said that her daughter was in rehab. She said she wasn't even aware her daughter was charged with a crime.
She said McCrae Dowless told Croom she would get paid for however many ballots she delivered. Regarding her daughter being indicted she said "I don't think that's fair because they didn't know (it was illegal)."
m
Copyright 2019 WBTV. All rights reserved.