Local churches step up to tackle Affordable Housing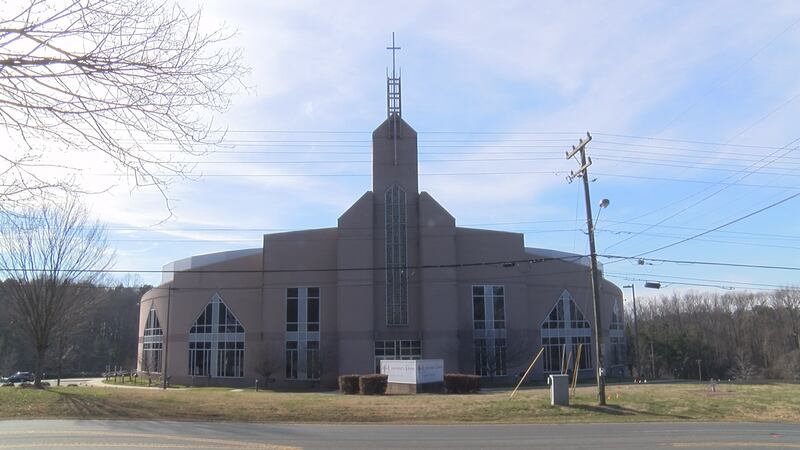 Updated: Feb. 11, 2019 at 6:30 PM EST
CHARLOTTE, NC (WBTV) - Some local churches are stepping up to help Charlotte's affordable housing problem. It is estimated about 24,000 homes are needed to assist people who are desperately seeking affordable housing. City leaders say acquiring land is a challenge to build the homes necessary.
That's where churches are making a difference - they are donating their land.
"Not only did we put up the land," St. Paul Pastor Rev. Dr. Robert C. Scott said. "And not only did we inconvenience ourselves when it comes to parking, but when it came ready to start having people to move - the whole church came together and we created these welcome baskets that residents would need for their housing."
St. Paul broke ground for the 112 unit back in 2016. The project cost $18 million. The church received a $4.5 million loan from the city of Charlotte. The rest of the money came from Bank of America and the developer. Land was terribly needed and that is what St. Paul Baptist provided.
"We felt that it is important for our church to make a statement that people can see where their money is going," the Pastor said. "See the investment we are making into the community."
Other churches are also chipping in to create more affordable housing.
\Myers Park Presbyterian, Myers Park Baptist, Myers Park United Methodist, Forest Hill Church, Christ Church Charlotte, Mayfield Memorial Missionary Baptist, Covenant Presbyterian, and The Park Church are also stepping up.
Covenant Church is making a $2 million investment to help build a 185 affordable housing unit on Freedom Drive. The Park Church is offering up land at its church located on Beatties Ford Ford to build 80 affordable housing units for senior citizens.
LaToya Foster is the Executive Director of The Park's Community Development Corporation (CDC). She says it was The Park Pastor Claude Alexander's vision to build housing people can afford to live in.
"I think that is what we are supposed to do," Foster said. "As a believer - myself - that is what we were told to go beyond the walls of the church and to reach the needs of the community. And as a former educator we were always taught that people don't care how much you know - until they know how much you care."
Foster says affordable housing is the church's number one goal. The church is still waiting for approval and hopes to get some of the $50 million bond referendum for Affordable Housing Charlotte voters recently passed. If all goes well, the units will be up in 2021. Rent will be up to $875 a month.
"It is always going to be our goal and focus to keep those numbers affordable," Foster said. "With 875 being the highest for two bedrooms in that particular location."
St. Paul's pastor is pleased other churches are doing their part. He knows building 24,000 units will be a big task but he believes it can be done.
"Our 112 units is nothing but a drop in the bucket," Scott said. "However every little bit helps and so if there are churches regardless of their social economic or ethnic makeup willing to do something to alleviate the problem - it pushes us further along to try to correct this particular situation, but there is so much work to be done."
People have already moved into the homes across the street from St. Paul. The complex is called Centra Square. All that is left is about 20 senior citizen units. Rent ranges from $575 to $800.
"We have some former veterans," Scott said. "We do have some teachers, we have persons who are working minimum wage. The very bottom of the scale who have moved in and are very appreciative of what we have done."
Copyright 2019 WBTV. All rights reserved.