Use CBD products? Will you pass a drug test?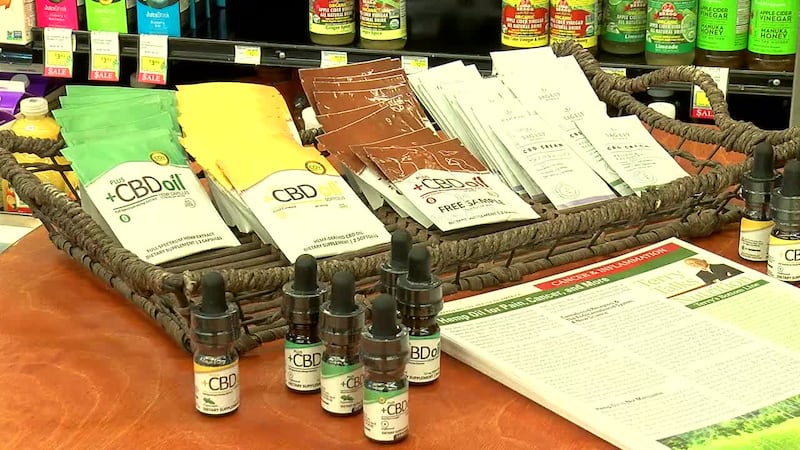 Updated: Feb. 4, 2019 at 8:01 PM EST
CHARLOTTE, NC (WBTV) - Mike Sims owns Charlotte CBD on Central Avenue in Charlotte. Their business is exploding and they've only been open 18 weeks. "We thought it would be successful but nothing like we've seen," says Owens while a wave of customers shopped in his store.
It's not just CBD oils you can find at Charlotte CBD. "We got everything from suppositories, edibles, topicals. We have vapes, smokable stuff, pet treats you name it," says Sims.
The CBD products sold there that contain THC, which is behind the 'high' sensation when people smoke marijuana, are labeled. But they only contain trace amounts of THC; so below the federal standard that would make it illegal, but enough to provide the relief Sims says his customers have expressed they're experiencing including pain relief, to anxiety, and inflammation.
"Just a few weeks ago we had a lady come in. She was one of our first customers. She said she was on over nine medications and she came in last week or week before last and she is on none of them," Sims explains.
So what if you use a CBD product and have to take a random drug test? We posed that question to Dr. Barry Sample with Quest Diagnostics, the nation's leading provider in drug testing, where millions of drug tests are administered every year.
"Obviously if the CBD product somebody is using contains THC then it's entirely possible that the use of that product, because it contains THC, actually would result in a positive urine drug test," Dr. Sample explains.
If the CBD product has no THC in it, you're safe right? Dr. Sample says he has seen a case where a U.S. Department of Transportation worker did everything to make sure the CBD product he was taking was THC-free, but his drug test still came back positive.
"He happened to have another bottle of the product that he had used... an unopened bottle of the same lot. He had it sent off for analysis and lo and behold it actually contained THC," says Dr. Sample.
Which Sims says his business is fully aware of and goes as far as testing the products sold at Charlotte CBD to make sure what you see is what you get.
Sims says his business is an open door if anyone has questions - they want to have that dialogue with the public.
As for what CBD can help with, legally a product can't make those claims because it hasn't gone through the FDA. Every person is different. What works for one person might not work for another. We asked Dr. Sample, how long does THC stay in your system. He says it depends on the frequency and dosage you use.
Copyright 2019 WBTV. All rights reserved.