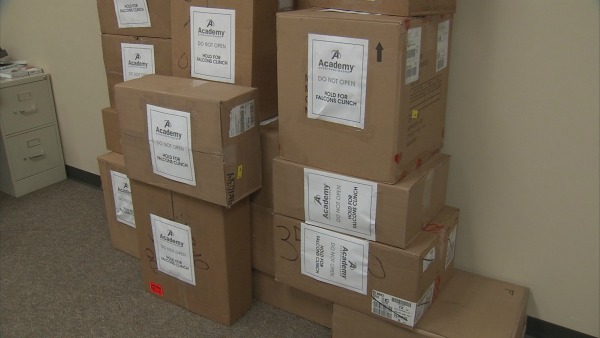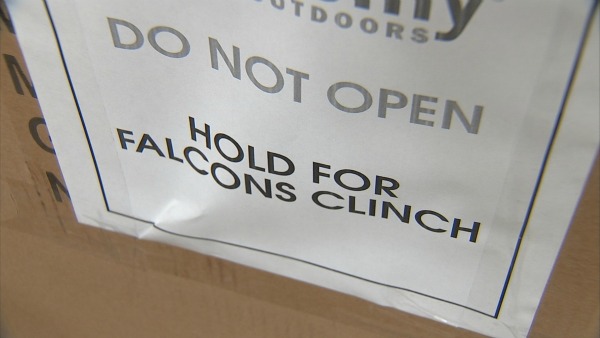 ATLANTA, GA (CBS46) -
Sealed boxes of official Atlanta Falcons NFC Championship merchandise did not hit store shelves Sunday.

The Falcons failed to win against the San Francisco 49ers. The 28-24 loss left dozens of sealed boxes packed with locker room T-shirts and hats in the store rooms of athletic stores like Academy Sports and Outdoors.
The gear was shipped in last week so it could be available for sale immediately following the NFC Championship game if the Falcons won.

The shipments will be returned in the coming days.
Copyright 2013 WGCL-TV (Meredith Corporation). All rights reserved.