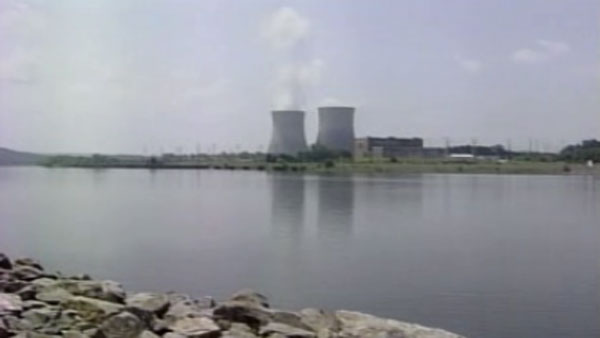 Browns Ferry Nuclear Plant in AL lost power due to severe storms. (Source: CNN)
(CNN) - Crews are working to restore power to a nuclear plant in northern Alabama.
The severe storms that cut across the Southeast Wednesday night also managed to knock out external power to three nuclear reactors at the Browns Ferry plant.
Back-up generators kicked in, so nuclear regulators said the plant is safely in shutdown mode.
The plant is operated by the Tennessee Valley Authority, which has declared it's lowest level emergency for the plant, classifying it as an unusual event.
No radiation was released.
Copyright 2011 CNN. All rights reserved.